AREAS OF PRACTICE
Motorcycle Accident Lawyers
Know your legal rights before you speak with your insurance company or person at fault.
Submit Case
houston motorcycle accident attorney
There are unique laws for motorcycle accident insurance in Texas.
From Marlon Brando to Peter Fonda–America's fascination with motorcycles has sky-rocketed over the past few years. Along with this trend, come more motorcycle accidents. More than 85 percent of these accidents result in death or serious injury. According to the National Highway Traffic Safety Administration (NHTSA), more than 100,000 motorcyclists were killed in accidents between 1966 and 2000 and more than 50,000 injuries occurred last year alone.
Serious injuries occur more often in motorcycle accidents than in cars. The lack of a roof, doors, air bags, and seat belts make the chances of sustaining a traumatic injury dramatically increase. Injuries such as orthopedic injuries, traumatic head injury, or brain injuries, and disfigurement usually are the result in most accidents involving a motorcycle.
There are special laws in Texas regarding motorcycle accident insurance. If you are involved in such an accident, it may be wise to consult an attorney as soon as an accident occurs to ensure that you and your family are legally protected and to help you obtain just compensation.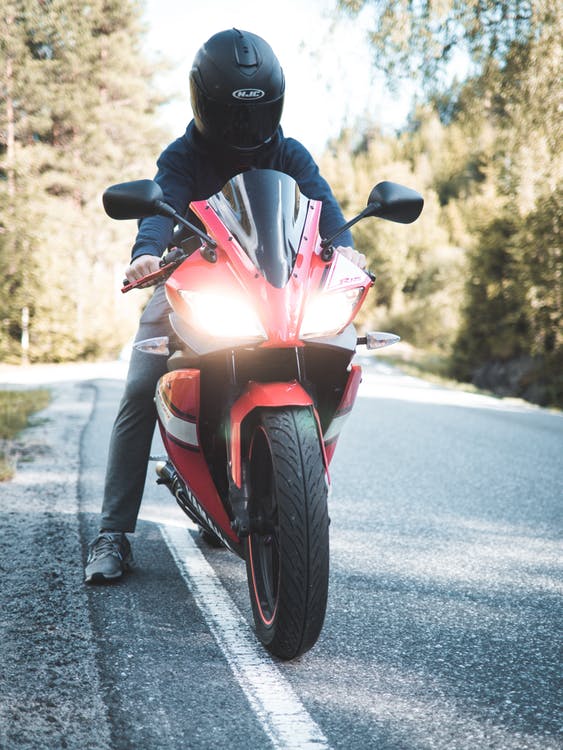 SCHEDULE YOUR APPOINTMENT
REQUEST a Free Consultation
KNOW YOUR OPTIONS
Motorcycle Accident Injuries
PERSONAL INJURY
The injuries sustained in motorcycle accidents vary from minor bumps, bruises and cuts to brain damage, paralysis, fractures, internal injuries and even fatal injuries. Some injuries are so severe they require surgery, physical therapy and/or prolonged rehabilitation.
CAUSE & EFFECT
The effects of being injured by a careless driver, reckless or aggressive driver, drunk driver or bad road conditions are sometimes endless and catastrophic. One may suffer from a lost job or reduced wages, strained personal relationships, and chronic pain and suffering, to name a few.