AREAS OF PRACTICE
Medical Malpractice Lawyers
Know your legal rights before you speak with your insurance company or person at fault.
Submit Case
houston MEDICAL MALPRACTICE attorney
We represent clients who have been injured due to negligent or wrongful actions of medical providers.
Medical providers are supposed to offer us care and support during our most critical moments. While most medical providers do offer excellent care that will help us to heal, some providers do not hold themselves to a requisite standard of care. When these medical professionals fall below this standard of care, they may be guilty of medical malpractice. The Law Office of Nadim I. Cook, P.C. represents clients who have been injured due to the negligent or wrongful actions of a medical provider.
Physicians, nurses, all members of hospital staff, and any other individuals providing care to a patient may be guilty of medical malpractice. We have represented clients who have suffered devastating injuries due to the actions or inaction of a variety of medical professionals. Medical malpractice can include unsanitary or unclean conditions, negligent care, surgical mistakes, hospital mistakes, failure to diagnose, nursing home abuse, and many other issues.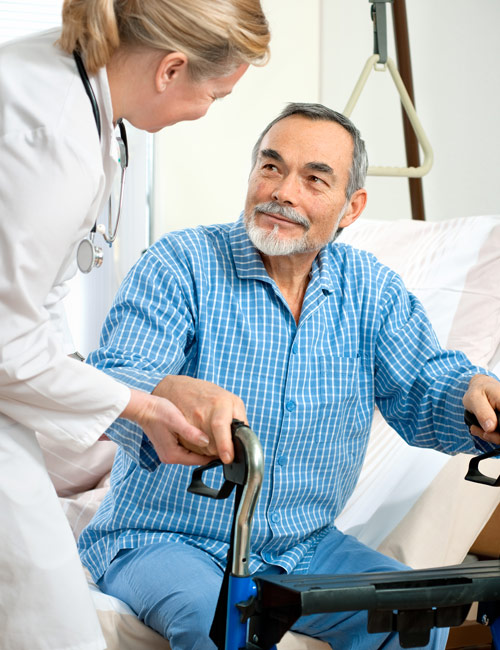 SCHEDULE YOUR APPOINTMENT
REQUEST a Free Consultation
KNOW YOUR OPTIONS
Medical Malpractice Injuries
MALPRACTICE GUIDE
It is important to remember that not every unfavorable outcome following medical treatment is a case of medical malpractice. We encourage potential clients to ask themselves the following questions.
If your physician cannot answer the provided questions satisfactorily, you may have been a victim of medical malpractice.
MALPRACTICE QUESTIONS
Is the patient's condition significantly worse now, following treatment?
Are the symptoms the patient experienced following treatment commonly associated with the medical procedure he or she underwent?
Is the physician able to give a satisfactory explanation for the patient's symptoms?